Members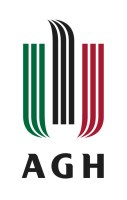 AGH is a University recognized in the international scientific community. It conducts research and educational activities in the sciences, providing the basis for the development of a maximum spectrum of applied sciences. AGH offers education in the humanities and follows global trends, creating new didactic faculties and preserving the classic ones, necessary for the proper development of the country. Regard to the fact that AGH also supports all activities aimed at the creation of strong research teams and conducts scientific research at a high, world-class level in various fields and disciplines, as well as ensures a high level of education and staff development, which is one of the fundamental elements of the University's functioning and position. From the very beginning of its existence AGH has been a University with strong links to units of the national economy and local government, fulfilling the postulate of specific service to the Polish economy and advice to state and local authorities.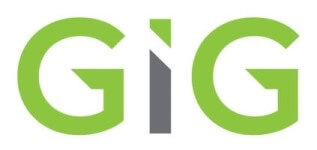 The Central Mining Institute (GIG) is a Research Institute, established in 1925, with category A, supervised by the Minister of State Assets. The scientific and research and market activities of GIG are related to: mining and geoengineering, environmental engineering, energy safety and industrial safety. GIG has academic rights to confer doctoral and post-doctoral degrees in the field of engineering sciences in the disciplines of environmental engineering, mining and energy.
GIG is distinguished by its excellent base for research work, which, in addition to its experienced staff, includes large research infrastructures: Centre for Clean Coal Technologies - included in the Polish Map of Research Infrastructures, the Maria Goeppert-Mayer Silesian Centre for Environmental Radiometry and the "Barbara" Experimental Mine - a unit that conducts research for occupational safety in mining. This mining testing ground, which is unique in the world, makes it possible, under near-real conditions, to carry out research, including research related to methane hazards and their capture. There are 9 accredited laboratories within the Institute's structures. GIG has the status of Notified Body No. 1453 of the European Union for the directives: 2014/28/EU - for explosives for civilian use, 2014/34/EU - for electrical equipment for use in potentially explosive atmospheres (ATEX), 2006/42/EU - for machinery used underground, and is accredited as a laboratory and certification body under the IECEx scheme
GIG averages around 50 research projects per year: national and international, and around 4,000 works for more than 1,500 clients.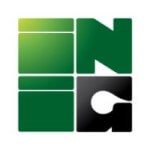 For more than 75 years, The Oil and Gas Institute - National Research Institute has been working for the sustainable management of raw materials and hydrocarbon fuels also as the energy security of Poland. It carries out work related to oil and natural gas, from exploration and exploitation of hydrocarbon deposits, through storage, transport, distribution and use of natural gas, crude oil and petroleum products, to the development and improvement of liquid fuel production technologies. It carries out work in the following areas, among others: assessment of exploration prospects for crude oil and natural gas, technological assessment of crude oil, quality control of petroleum products, biocomponents and environmental protection.
INIG-PIB has an implemented Management System in accordance with ISO 9001:2015 and 17 laboratories accredited by PCA for compliance with PN-EN ISO/lEC 17025:2018-02 with approx. 460 test methods.
The Institute has a Certification Office, accredited by the Polish Centre for Accreditation (PCA) for the mandatory and voluntary certification of gas, gas-electric and electric appliances, as well as the certification of Quality Management Systems. The Institute acts as an implementing body for the Infrastructure and Environment Operational Programme 2014-2020 for Measure 7.1 'Development of intelligent systems for gas and electricity distribution, storage and transmission'. INIG-PIB, on the basis of a decision of the MIiB, has been authorised to issue National Technical Assessments (NTAs) for a designated group of construction products. It conducts voluntary certification of bellows gas meters for the new safety and quality mark Q INIG. It is the creator and administrator of the only Polish certification system for sustainable production of biofuels and bioliquids, approved by the European Commission (KZR INiG).
In its activities, the Institute pays particular attention to innovative solutions with patentability that could be implemented in industrial practice. Between 2015 and 2017, the Institute received more than a hundred awards and prizes for its innovative activities, and was awarded diplomas from the Minister of Science and Higher Education for its special activity in promoting inventions abroad.
The Institute's staff consists of more than 290 people, most of whom are scientific and research-technical staff, with professional specialisation in the field of exploration and exploitation, transmission of oil, gas and liquid fuels, as well as technology of oil processing and production of petroleum specifics.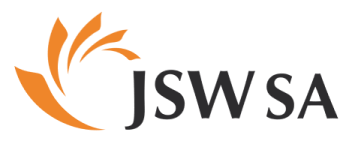 JSW is the largest producer of high quality hard coking coal in the European Union and one of the leading producers of coke used for smelting steel. Production and sale of coking coal and production and sale of coke and hydrocarbons constitute JSW Group's core business.
Coking coal, also known as metallurgical coal, has been identified as one of the 30 critical raw materials for the European Union, signifying strategic economic importance and entailing a high supply risk for European industry.
Coking coal is an essential ingredient in steel production - a key component for the development of an innovative economy and modern infrastructure. One should know that presently, there are no alternative and economically-viable technologies for smelting steel without using coking coal.
The coking coal extracted in JSW mines is used in Central Europe by local steel mills owned by international steel producers. The high-quality coke produced by the JSW Group is also sold on the global market. The main customers of the JSW Group's products are from Poland, Germany, Austria, the Czech Republic, Slovakia, Italy and India.
Jastrzębska Spółka Węglowa S.A. was established on 1 April 1993 as one of seven coal companies established at the time. It was made up of seven independently operating mining enterprises which were transformed into a wholly-owned State Treasury company. JSW's shares were listed on the Warsaw Stock Exchange for the first time on 6 July 2011.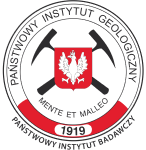 The Polish Geological Institute - National Research Institute, established in 1919, is one of the oldest scientific institutes and the largest geological centre in Poland. The head office in Warsaw and six regional branches (Gdańsk, Kielce, Cracow, Sosnowiec, Szczecin, Wrocław) employ ca. 890 people. In accordance with the provisions of the Geological and Mining Law, PGI-PIB performs statutory function of the Polish Geological and Hydrogeological Survey.
The Institute carries out comprehensive studies of the geological structure of the country with a view to practical use of the knowledge accumulated in the national economy and environmental protection, ensures the safety of the state in the field of management of mineral resources and groundwater, monitors the condition of the geological environment and warns of natural hazards. PGI-PIB, on behalf of the State Treasury, collects geological data from all over the country and makes them available through the National Geological Archives and a dozen professional databases. The Institute has specialised, accredited laboratories - chemical, micro-area analyses, geophysical and geological-engineering laboratories - equipped with modern research apparatus. The laboratory of microprobe analyses is equipped with SHRIMP IIe/MC ion microprobe and CAMECA SX 100 electron microprobe. PGI-PIB has also at its disposal the DMT CoreScan3 optical scanner, which allows quick registration of high-resolution images and structural and petrographic analysis of rocks.
The Institute cooperates with geological centres in dozens of countries worldwide. As a member of EuroGeoSurveys, it participates in the preparation of studies carried out under its auspices and takes an active part in the work of expert groups to advise the relevant structures of the European Commission. And the United Nations.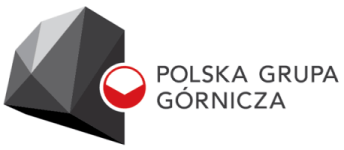 Polska Grupa Gornicza SA (PGG SA) is a Polish commercial company based in Katowice, Poland. It is the largest mining company in Europe and the largest producer of hard coal in the European Union in the area of thermal coal. Coal mining is carried out in most of the mines in conditions constrained by the co-occurrence of methane and rockburst hazards. The Company has 7 mines, including 3 stand-alone mines and 4 multi-pit mines, as well as 4 specialised facilities dealing with, inter alia, the economic use of methane and mining, drilling and methane drainage activities.
The company employs approximately 35,000 employees. PGG S.A. participates in many research and development projects implemented under European and national funds. It is developing its own competence in de-methanation and the drilling of long directional boreholes for methane intake and deposit exploration. In 2022, it joined the International Centre of Excellence for Coal Mine Methane operating at the Central Mining Institute in Katowice.